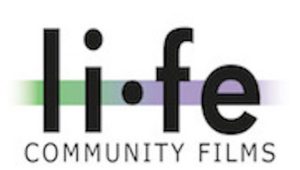 LiFe Community Films has been developed by Liza Fletcher and Federica Fusco to use their training in visual anthropology, and to put the community at the heart of filmmaking. Their most recent project was to promote the voices of under-represented communities in the midst of a regeneration project in Lewisham, South East London. By putting a diverse range of voices in front of the camera and collaborating with participants in what ways that they wish to be represented.
LiFe Films puts the participants at the centre of films and operates from an ethical perspective by capturing disenfranchised voices. Our next project is working with intergenerational communities and families with children with learning disabilities to talk about planning for death. This project also represents our empathetic approach and our commitment to put those participants who are not normally seen on screens or charity campaigns in a positive and empowered way. Future projects also include a series of films documenting the life work of artist Cyril Mann which explore how we value art, work, sacrifice and labour.
The LiFe Community Films project is now collaborating with E17 Films & Emerging talent, established in 2010 and a registered CIC to promote public engagement and careers in the creative industry and charity sector, through community collaboration and cohesion projects.We work collaboratively to make film open to all abilities. LiFe – community films is to expand its reach to work with communities in a communal way to document our life on film and promote our contemporary world through film and moving image .
Liza Fletcher has a proven track record in working collaboratively in partnership with local authorities; arts funders, schools, colleges and further education institutions towards improving the employability and life chances of Waltham Forest residents aged 16+. Since 2010, Liza has exhibited a yearly film festival providing work experience for over 50 students in LBWF. The Walthamstow International Film Festival has supported and propelled 20 winners of the Under 18 category into further education, apprenticeships, work experience and jobs with MTV, ITN, BBC, and The Barbican and beyond. Over 1,000 LBWF residents have participated in making films, creating tutorials and working collaboratively in the film and media community.
Find us on Instagram @life_communityfilms
Liza Harrington Fletcher
Producer, Filmmaker, Community Engagement Manager
Liza has a background in making films with community engagement working collaboratively with groups to create real-life experience archives in times of uncertainty and change. She also has a track record in the delivery of film workshops, screenings and collaborative projects in social settings. Previous to this career, Liza worked in television PR, the charity sector, where she promoted disabled talent in the broadcast and film industry and in higher education to promote the exchange of knowledge between New Zealand and British Academics. Liza can plan a campaign to reach targeted audiences with attractive content, visual imagery and messages that reach constituents that matter.
Federica Fusco
Art Director, Filmmaker, Post Production
Federica works with digital and analogue film processes to capture urban landscapes, community and people experience through art practice with participatory artistic processes. She participated in different projects from psychological nature, working with children as a participant filmmaker, to music and dance projects. Federica has a creative approach and a unique aesthetic eye that makes everyday experiences exciting on screen and meaningful content that is exciting to watch and technically astute.